OUR CURRENT CLIENTS AND PROJECTS

References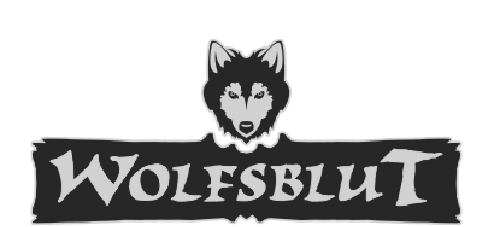 Wolfsblut (AlphaPet Ventures)
Establishment and scaling of paid advertising via social channels Facebook & Instagram

Focus on generating new customers at profitable CAC (Customer Acquisition Costs) with dedicated tracking and funnel setup

Extension of TV campaign flights with coordinated, efficient paid social ads

Creation of high-performing ads and advertising media for target group specific customer approach

Motel A Miio
Setup, management and scaling of social paid ads – Facebook, Instagram & Pinterest.

Performance-driven promotion of pop-up offline events, as well as pan-European branches & store

Migration, setup & expansion of CRM logics and business analytics (customer retention)

Skechers
Setup, optimization & scaling of paid social advertising (Instagram & Facebook)

Setup & expansion of structured target group and hypothesis tests

Briefing, conception & creation of performance ads & advertising media

Tretter
Workshop & strategy development for Tretter web shop Relaunch 2021

Preparation of briefing & specifications for Tretter web store relaunch

Consulting in screening and selection of process and pitch of technical service providers and trades

Distorted People
Setup, management and scaling of Paid Ads in Facebook, Instagram (Meta), Pinterest & TikTok

Conception of performant premium landing pages

Weekly marketing controlling – overall marketing spend and growth targets

Analysis, controlling and improvement of CLV (Customer Lifetime Value) & CAC (Customer Acquisition Costs) Anymove
Briefing, conception and analysis of advertising media and ad captions

Building and managing mobile marketing and paid ad setups for Facebook, Instagram, TikTok & Google Ads

Execution of creative, target group and technical tracking tests

Optimization and expansion of app conversion tracking with "Appsflyer"

 Fobe
Conception and creation of KPI-driven and informative advertising media

Construction of efficient funnel setup to generate new customers at target cost (CAC)

Conception and implementation of briefings for performance-optimized landing pages

Strategic consulting & sparring on digital business models & scaling of customer acquisition

Myspring (Wellster)
Setup & conception of growth channels & team for B2C & B2B promotion of a talent marketplace
Creation & conception of advertising materials and customer approaches
Performance marketing controlling & strategy through setup of transparent planning & design of hypotheses

Épique
Performance marketing workshop and strategy development for online sales and brand building

Strategic consulting for e commerce & digital business model

Consulting for social ads, website optimization (CRO)

Coaching performance marketing, as well as conception & creation of advertising materials

Nüdes (100 Cherries)
Building and scaling Meta's paid ads channels: Instagram and Facebook

Ad briefings and design for performance optimized ad setups.

Setup, management and scaling of paid ads in Facebook & Instagram
Fair Couture
Research and concepts for product and brand specific texts

Creation and implementation of keyword optimized website texts

Research and creation of blog posts targeting identified keywords

Holistic SEO (Search engine optimization) analysis and reporting of the website (homepage, category pages, store, blog)

Waaavy (100 Cherries)
Concept and setup TikTok & paid TikTok Ads

Briefing and execution of launch campaign

Creative testing Spark Ads vs. Video Ads with Dalia (6.2 mio followers)

Feminist Fair Fashion
Setup & management of paid ads for the marketing channels Facebook, Instagram and Google.

Analysis and consulting website & web store optimization for home page and product detail page

Conversion optimization with focus on checkout process

Digital user journey optimization with "Hot Jar"

Werbezeichen
Research and analysis of existing and new search engine optimized keywords and product categories.

Strategy development and optimization of the website structure for organic search

Conception and creation of keyword & search engine optimized texts

SEO Writing (search engine optimazation) content for category pages, landing pages and the blog

My Ticket Shop
Setup, conception and execution of paid advertising for Facebook and Instagram (Meta).

Promotion of numerous offline events and concerts in German-speaking countries (DACH)

Design of advertising media for optimal scaling of paid social ads

Ahead Academy
Setup & management of paid ads and upsell mechanics.

Design of lead generation strategy via Google Ads, LinkedIn Ads & Social Ads (Meta – Facebook & Instagram)

Setup of product specific retargeting funnels via email

Conception & briefing of landing pages for each customer segment

Talentbay
Marketing growth channels strategy & setup for B2C & B2B application of a talent / recruiting marketplace app

Mobile & App Marketing, Google Ads, LinkedIn Ads & Paid Social Ads

Creation & conception of USPs, advertising media and target group approach

Performance marketing controlling & strategy through setup and monitoring of transparent planning

Planning & implementation of hypothesis testing for consistent optimization of the cost per user

GiftsApp
Setup of an in-app conversion funnel Install2Purchase – from the installation of the app to the purchase of a "gift voucher" in the app

Setup & management of mobile marketing, paid ads for LinkedIn, Facebook, Instagram & Google marketing channels

Ongoing analysis of "in-app" customer behavior and recommendation for app optimization (UI & UX)

Briefing and implementation of advertising media and performance ads

Restube
Consulting and advising for paid advertising of Facebook & Instagram ads.

Coaching for Google Ads setup & campaign management

Support for advertising storytelling

Analysis and briefing for websites & store optimizations (Shopify)

Charlie Green
Paid search ad setup & management

Setup & optimization of landing & door pages (intermediate pages), as direct advertising of hemp CBD products is not possible

Keyword research & strategic basics and creation of SEO (search engine) optimized texts for organic Google search

In Private Studio
Setup & management of social ads (Instagram & Facebook)

Conception & creation of advertising media & ads

Analysis & recommendations for onsite & conversion rate optimization (CRO) of the website and webshop.
Hotel Lima Studio
Setup & Management of paid search ads

Setup & management of social ads with focus on Instagram

Creation of ads & promotional materials for B2B and B2C targeting

Violà
Setup and management for Social Paid Ads in the Meta Channels Facebook and Instagram

Setup and management Google Ads and Retargeting

Development and implementation of a company-specific advertising strategy in differentiated funnel steps & retargeting steps

Briefing & creation of advertising materials & creatives

Analysis and recommendations for action for the Shopify webshop (home page, product detail pages)

Ad Briefings

Fuxtec (D, FR, IT)
Planning and implementation of performance marketing campaigns and promotions

Support and expansion of the social ads channels Facebook and Instagram

Cross-country campaign planning

Creation of high-performance advertising materials and ads for the international markets
BLACK FLAG AGENCY – Performance MARKETING
For the performance of our customers
We work with and for successful companies of different sizes and setups.
From global brands to regional mid-sized companies, young start-ups and ambitious scale-ups.