CAREER - PERFORMANCE MARKETING - GROWTH & DIGITAL

JOBS  ONLINE MARKETING
We work long-term and sustainable with our clients & colleagues.
Wanted: We are growing and looking for both young and experienced colleagues to join our team.
Become part of our team!
PERFORMANCE MARKETING
TRAINEE Performance Marketing - Paid Ads (m/w/d)
PERFORMANCE MARKETING
(SENIOR) MANAGER Performance Marketing - Paid Ads (m/w/d)
PERFORMANCE MARKETING
COPYWRITER - Praktikum (m/w/d)
CREATIVE MARKETING
GRAPHIC DESIGNER (m/w/d)
PERFORMANCE MARKETING
TRAINEE CONTENT MARKETING - Organic Search (m/w/d)
CREATIVE MARKETING
UI/UX Designer (m/w/d)
PERFORMANCE MARKETING
INITIATIV - Bewerbung (m/f/d)
PERKS & BENEFITS
We are Family
Teamspirit ist für uns das A&O, deshalb muss die Chemie einfach stimmen.
We learn, grow, work and live together.
Entrepreneurial Spirit
Lerne direkt von erfahrenen Marketeers, Gründern und Unternehmern über digitale Geschäftsmodelle & Performance Marketing.
Freiheit & Verantwortung
Wir leben Start-Up Atmosphäre gepaart mit professioneller und unternehmerischer Eigenverantwortlichkeit.
State-of-the-Art
Für unsere Kunden, etablierte KMUs, Start-Ups,  globale Unternehmen und Love-Brands, arbeiten wir stets mit neusten Tools & Equipment.
Grey Matter Projects
Alle teilnehmenden Mitarbeiter werden Shareholder unserer eigenen Start-Ups. Wir arbeiten gemeinsam an neuen Ideen & deren Execution.
PASSION
We love what we do and we are always fully committed.
EMPATHIC
Whether end customer, partner, target group or product - we understand our counterpart.
INTEGRITY
We communicate honestly and at eye level and make data-based decisions.
EXCELLENCE
We have high standards for ourselves - great is not good enough.
CHANGE
With agile mindset, the status quo is just a snapshot for us.
SIMPLICITY
Simplicity is the highest level of perfection. - Leonardo da Vinci
EXPERIENCE & VERSATILITY
Black Flag Team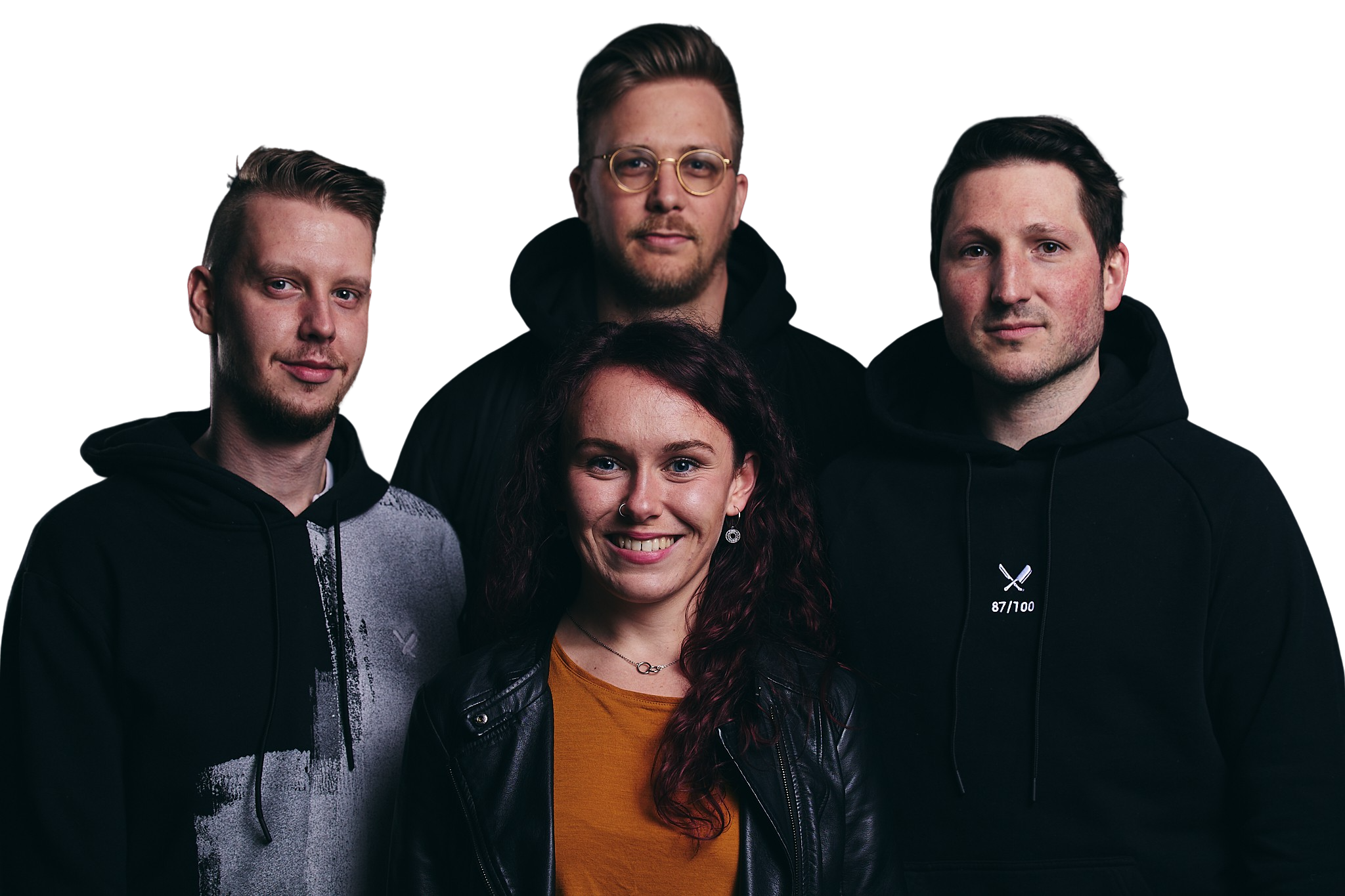 BLACK FLAG AGENCY – Performance MARKETING
Für die Performance unserer Kunden
Wir arbeiten mit und für erfolgreiche Unternehmen unterschiedlicher Größe und Setup.
Von Global Brands, über regionale Mittelstandsbetriebe und junge Start-Ups und ambitionierte Scale-Ups.